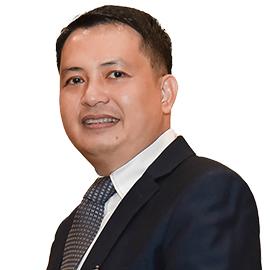 Publications
1. Prapansak Srisapoome, Nawanith Klongklaew, Nontawith Areechon and Ratree Wongpanya. 2018. Molecular and functional analyses of novel anti-lipopolysaccharide factors in giant river prawn (Macrobrachium rosenbergii, De Man) and their expression responses under pathogen and temperature exposure. Fish & Shellfish Immunology Vol 80 pp: 357-375.

2. Wonmongkol P, Sukhavachana S, Ampolsak K, Srisapoome P, Suwanasopee T, Poompuang S. 2018. Genetic parameters for resistance against Flavobacterium columnare in Nile tilapia Oreochromis niloticus (Linnaeus, 1758). Journal of Fish Diseases 41(2): 321-328.

3. Prapansak Srisapoome, Kaoru Hamano, Isao Tsutsui and Kenji Iiyama. 2018. Immunostimulation and yellow head virus (YHV) disease resistance induce by a lignin-based pulping by-product in black tiger shrimp (Penaeus monodon Linn.). Fish & Shellfish Immunology 72: 494-501.

4. Prapansak Srisapoome and Nontawith Areechon. 2017. Efficacy of viable Bacillus pumilus isolated from farmed fish on immune responses and increased disease resistance in Nile tilapia (Oreochromis niloticus): Laboratory and on-farm trials. Fish & Shellfish Immunology 67: 119-210.

5. Korntip Kannika, Duangjai Pisuttharachai, Prapansak Srisapoome, Janenuj Wongtavatchai, Hidehiro Kondo, Ikuo Hirono, Sasimanas Unajak, Nontawith Areechon. 2017. Molecular serotyping, virulence gene profiling and pathogenicity of Streptococcus agalactiae isolated from tilapia farms in Thailand by multiplex PCR. Journal of Applied Microbiology 122: 1497-1507

6. Wirot Likittrakulwonga, Uthairat Na-Nakorn, Supawadee Poompuangb, Skorn Koonawootrittrironc, Prapansak Srisapoome. 2017. Molecular identification and expression profiling of a novel alpha2-macroglobulin gene in giant freshwater prawn (Macrobrachium rosenbergii, De Man). Agriculture and Natural Resources 51: 25-35.

7. Satid Chatchaiphan, Prapansak Srisapoome, Jin-Hyoung Kim, Robert H. Devlin, Uthairat Na-Nakorn. 2017. De novo transcriptome characterization and growth-related gene expression profiling of diploid and triploid bighead catfish (Clarias macrocephalus Günther, 1864). Marine Biotechnology 19: 38-48.